Shipping & Returns Center
SHIPPING & RETURNS
*IMPORTANT* SHIPPING TIMES
Check the shipping drop down on every item to know current shipping times.
SHIPPING COSTS
U.S. Standard Shipping for orders under $175 (5-8 days): $12.90-19.99
U.S. Standard Shipping for orders over $175 (5-8 days): Free
International Standard Shipping: Calculated based on your country
ORDER CANCELLATION POLICY
Once your order is confirmed, you will have 24 business hours to edit or cancel your order by contacting our Support team at hello@silkx.co After that time has passed, you will no longer be able to cancel your order.
TAXES AND DUTIES
Duties, taxes, and any import fees for all international orders are not prepaid by Silkx. Customers will be liable for all import duties and taxes levied by the country your order has been shipped to. These will be due at the time of or after delivery. 
Silkx is not liable for these charges, and these charges will not be reimbursed or refunded. If you are unsure of the charges that apply, please contact your local customs office for more information.
COUPON CODE AND DISCOUNT POLICY
Please note that some coupon codes and discounts cannot be combined. Exclusions also apply, such as codes, reward point redemptions, and automatic sale offers, cannot be used on automatic bundle discounts or on discounted Sample Sale Collection.
Unfortunately, unused, applicable discount codes cannot be honored once an order has already been placed.
LOST OR STOLEN PACKAGE POLICY
Silkx is not held liable for packages stolen upon delivery. If you would like to increase security on your order please select the insurance option at checkout. This can decrease the likelihood of stolen items. 
For orders lost in transit, please contact your post office or delivery service before notifying us. We kindly ask that you have an incident number or similar identification of a claim with the post office or service before you reach out to us. Or purchase insurance at checkout for an easier process.
SHIPMENT AND PROCESSING TIMES
All in-stock orders are processed within 2-10 business days. If you place an order after 12pm ET on a Friday, your order may not be processed until the following Monday. Please note that heavy order volume or holidays may extend the time needed for processing. Shipping time will depend on the shipping method you select. Most standard orders will process and arrive within 21 business days. 
ORDER MODIFICATIONS
If your order requires a change, please let us know as soon as possible and we will work to make the edit for you. However, if your order has already been fulfilled and shipped, we will be unable to edit your order. We can create an exchange for you in this case.
RETURN POLICY (Initiate a return here.)
We understand how important it is to find the perfect silk products. We want to make sure you are 100% satisfied!
You may return products within 14 days of fulfillment subject to the conditions described below. Return shipping is free for orders over $175. Refunds will be issued in the form of the original payment, and will arrive within 10 business days from the time of the processed return.
For any authorized return where the order value was equal to or above $175, we'll cover the return shipping for packages being shipped from the continental U.S. and Hawaii. For orders under $175, there will be a small restocking fee of $12.95.
Orders are also subject to a restocking fee if all items in your order are returned. This fee is equal to 20% of the order value. You'll get a prepaid label from our Care Team by email once you contact us. Once your item(s) reach our facility, your refund will be processed within 10 business days. 
For international returns, we kindly ask that once your return is initiated, you send the items back through your carrier of choice, with the RMA number provided through the process written onto your shipping label. Unfortunately, we do not cover the costs of international return shipping.
*HOLIDAY RETURNS
Please note that this holiday season, Silkx will be offering a 30 day return/exchange window on orders placed fromThanksgiving, November 25, 2022, through January 1, 2023 Please ensure that the items meet the return terms below. Any orders placed on or after December 27, 2022 will be under our regular 14 day return or exchange window.


RETURN CONDITIONS
Bedding bundles, sheets, pillow cases, and duvet covers may be returned up to 14 days after receipt of purchase, pending they are in unused condition (e.g., no stains, tears or other soiling - including odors).Please note: all scrunchie and hair products are final sale. This includes all face products, bonnets, glamour bands, eye masks and gua sha tools.
Should any items (e.g. rollers or gua sha tools) arrive broken, please email hello@silkx.co with video or photo of the damaged items and we will gladly help you.
Products may not be returned from outside the continental United States and Hawaii.
FINAL SALE items are not eligible for return or exchange once ordered/purchased. 
Please note that if a product is being returned and replaced due to damage, we kindly ask that you send a photo to help us better identify manufacturing flaws, and to share with our manufacturer and distribution center for quality assurance purposes. We will then follow up with the new item(s). These photos and videos can be sent to hello@silkx.co
Ready for a fresh start?
Round 7
The SOLD OUT sheets are back!
Celebrate the season with our official Christmas shipment!
Hurry and place your order today, as this is your exclusive opportunity to have everything you need for a memorable Christmas delivered right to your doorstep. 🚚🎄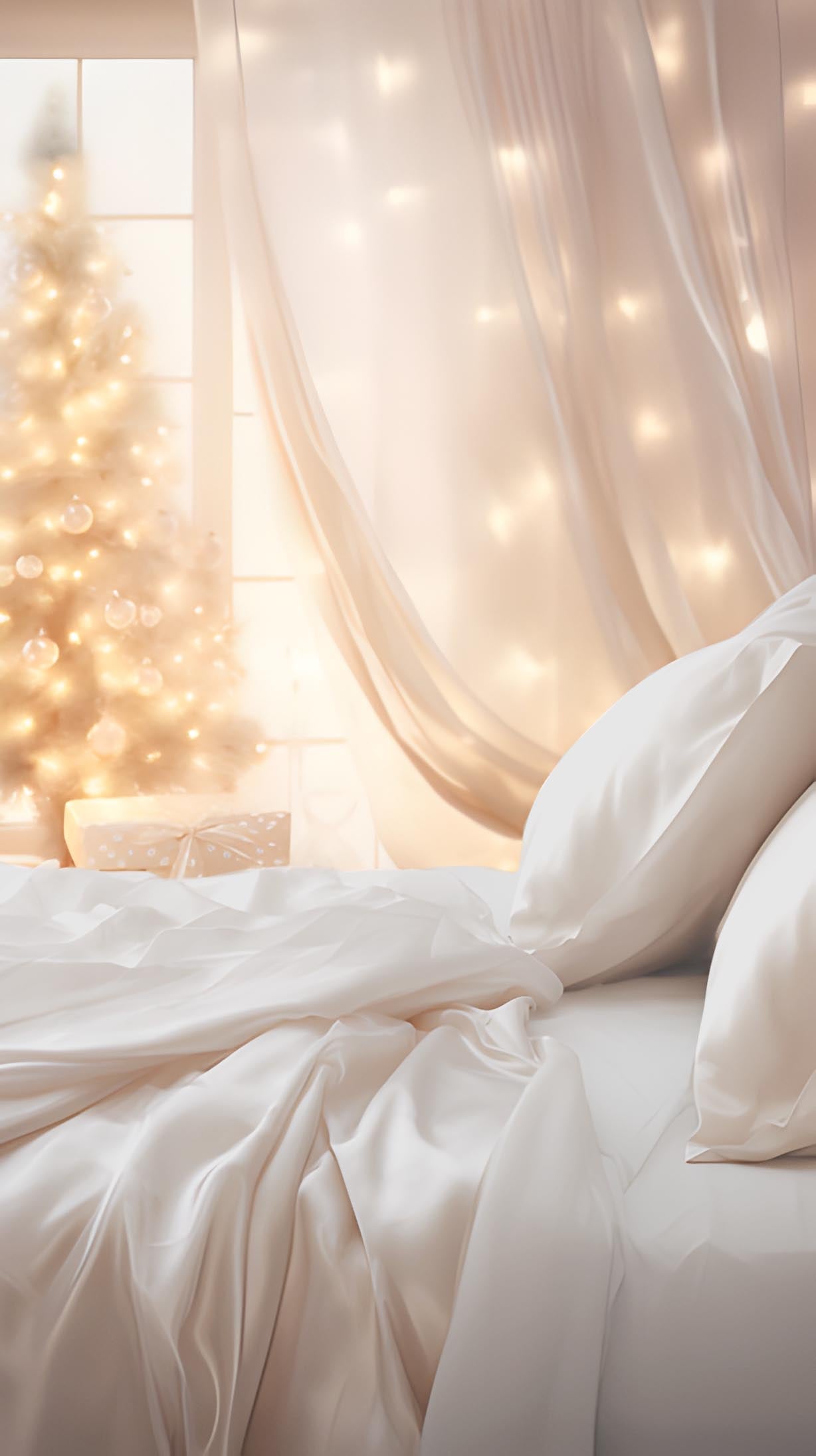 Vegan Silk Bundles with Duvet Cover
New Colors
Limited Edition
Vegan Silk Sheets Only
need an extra set of sheets to match your duvet?
Regular price
From $50
Sale price
From $50
+1
Regular price
From $50
Sale price
From $50
Regular price
From $50
Sale price
From $50
Need extra protection
Mulberry Silk